Who Are We?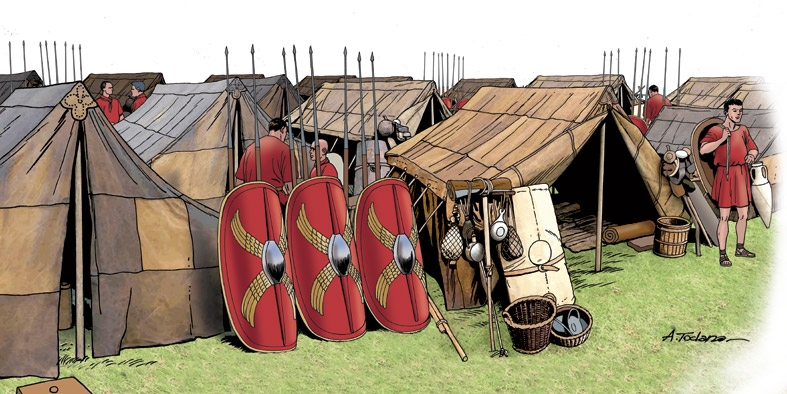 We (RomanTimes) are a (hopefully) soon-to-be non-profit organization and a group of knowledgeable individuals dedicated to the preservation and respect for ancient Roman civilization in Britain from 60-70 AD. Our attempt is to recreate the occupation and attempted pacification of native tribes and, eventually, Romanize them. Some have accepted our endeavor; while others continue to resist. We do this through living history reenactment.
Imagine the feeling of actually "being there." Not just dressed up, not "presenting" a display for visitors, but the ability to step back into the time period for a small amount of time and live (as close as possible) like they did then. It's not easy, but it is rewarding. We invite you to attempt your own "time trip" and enter the fascinating world of ancient Roman Britain.
Projects
Our current project is to establish a Castra (Fort) or a Watchtower in Maryland or Virginia, modeled after original ancient Roman sites excavated in Britain. In addition, we also will be building a small Celtic village near the Roman site. Our goal is to begin holding immersion events for our members and eventually, opening some events to the public, offering school interactive tours and opportunities for immersion activities for the public as well.
We will consider adding more to our calendar and expand other opportunities for "interactive history" as our organization evolves. Our desire is to create an "active" atmosphere that promotes and allows learning about ancient Roman culture to be interesting and fun.
You are invited to be a part of this exciting concept and join us as we embark on this adventure to rediscover ancient Roman. Join us if you are interested.
Please visit us from time to time as we will document our progress as we develop both our event site and website.